Coming Soon
The picture you've all been waiting for.
Starring local hero
(whose name we've changed to protect the innocent,)
Den Starn.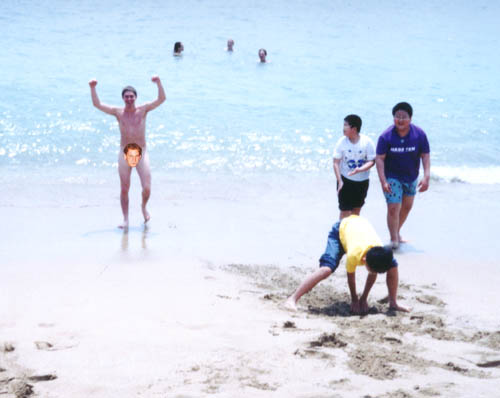 "ooh, but it's so small"
Ah, well we refer to that as 'shrinkage!'
Check back on the 1st May to see what all the fuss is about!
"It came from the shores of Kending!"
Bookmark this page:
http://sixaroundtheworld.tripod.com/taiwan/kending.htm