FastCounter by LinkExchange
---
Please send any comments or
feedback to
six_a_t_w
@
hotmail.com

---
Last updated
05-5-2000

---

This page created using
Composer & Notepad by
Rob Price.Copyright 1999.







---
An Invitation
---
to her
First Photo Exhibition in Taiwan

Sonia Leon.
"My View of Taiwan - Like the 'Blind Man Recognising the Elephant.' 2000"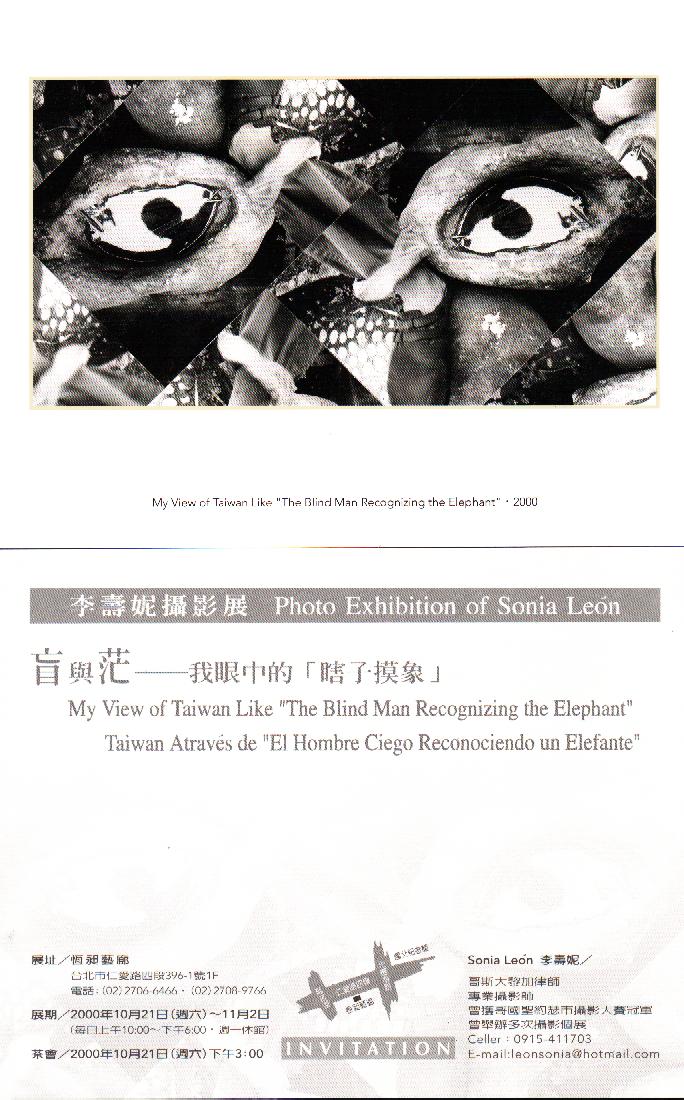 1st Floor, 396-1, Section 4 Renai Rd. Taipei City.
Saturday 21st October until 2nd November,
10:00a.m. - 6:00p.m..

Back to SixAroundTheWorld